Whether it's music, talk, news, podcast, sports radio or just some tunes to set the mood, the best internet radio stations are just a click or download away.
With so many platforms providing free access to internet radio stations around the world, your head might spin faster than the records.
Let's dive right in and explore the endless ocean of internet radio! After digging through the web and trying many Internet radio websites, I can say these these are the best online radio platforms.
Go ahead and try everything and let us which is your favourite and which one do you think is the top internet radio station.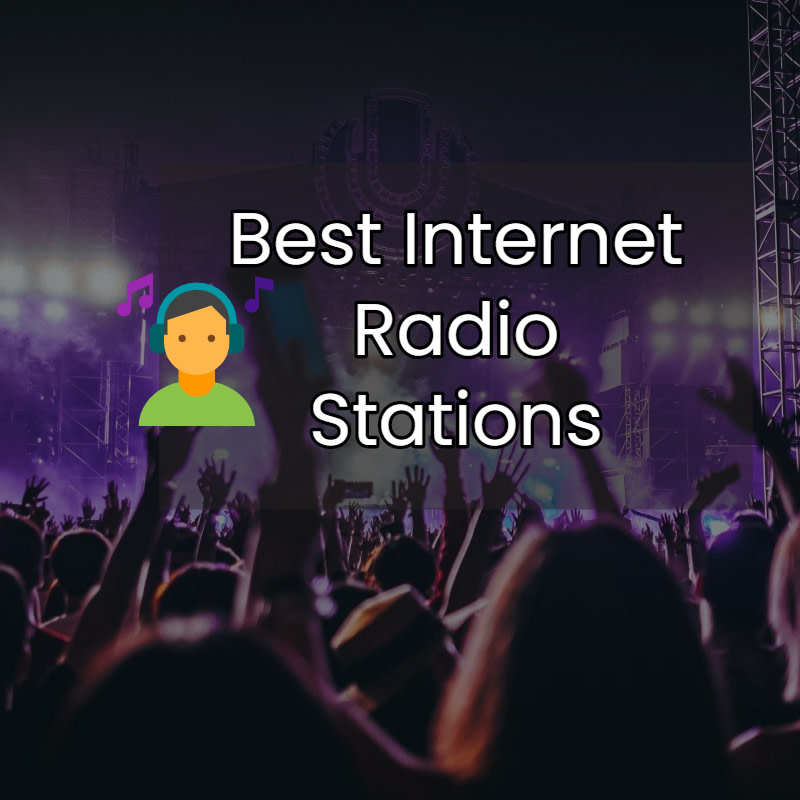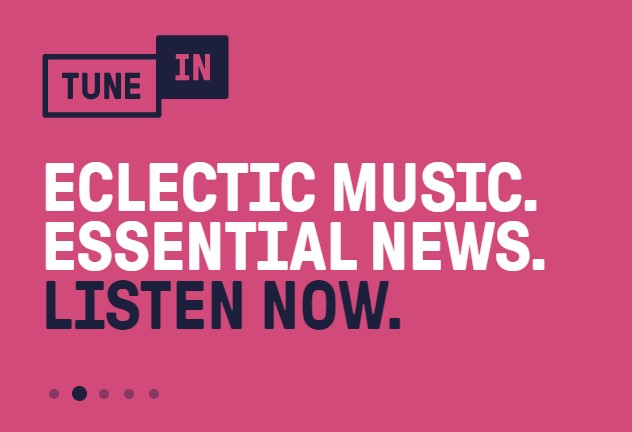 TuneIn is the swiss army knife for all your listening needs. If it's local radio stations you're after, they're available from their website or app no matter where you are. The service is easy to navigate whether you're looking for sports, news, music, or podcasts.
TuneIn is built into a handful of devices and can be accessed on over 200 of them including Smart Tv's, gaming consoles, tablets, streaming devices like Roku and Firestick, and more.
TuneIn has:
120,000 Live radio stations
400m monthly hours clocked
75M Listeners
197 countries tuning in
Free mobile app
Ad-free for a 9.99 one time fee
TuneIn also has an upgraded premium monthly subscription that grants access to live NHL games, and more than 600 extra commercial-free music stations for 9.99/month. TuneIN website is probably the top internet radio station out there.
Pandora is one of the most used free online radio station according to the Similarweb traffic data. Pandora.com allows you to curate your own experience by selecting your favorite music and offering suggestions based on your preferences all for free, all you have to do is sign up.
If you're the kind of person who wants their music to keep on coming non-stop this is a great service to do so.
What sets Pandora apart from competitors is they use a music genome constructed by 30 music theory specialists that groups music together based on 400 Different attributes, including rhythm, harmony, composition and lyrics. Their genome learns your tastes and does a great job of recommending new content to you.
While mostly geared towards music, you can also find podcasts in over 20 categories.
Pandora has:
40M Songs
250 Station Limit
60M Listeners
Free mobile app (40 hour monthly limit)
Premium services starting at 4.99/month
Even though Pandora internet radio offers a free radio, that comes with commercials. They offer a basic ad-free service for 4.99/month or an unlimited premium service that allows unlimited offline listening and the creation and sharing of playlists for 12.99/month.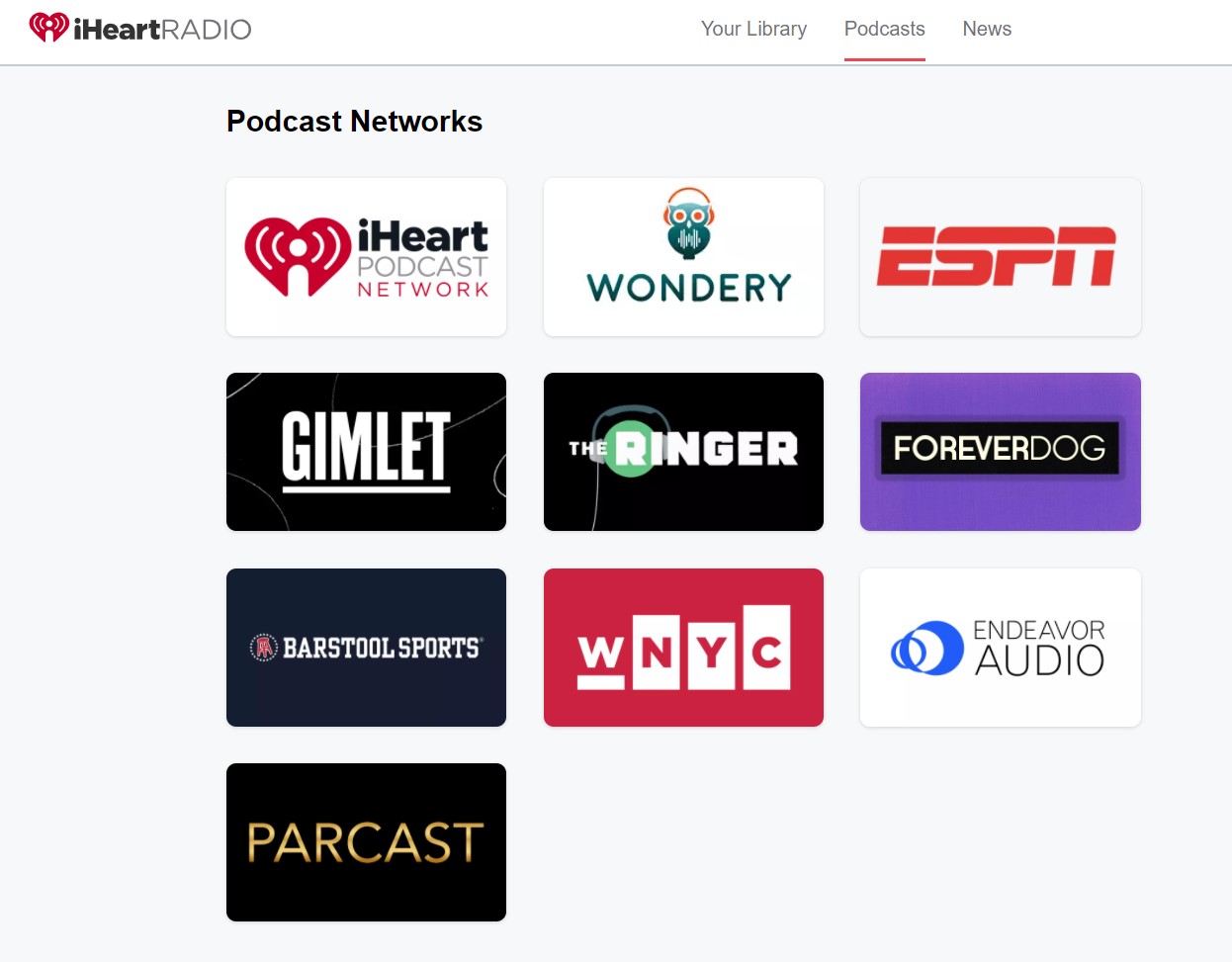 iHeartRadio is similar to Pandora, but offers sports, news, music, talk radio, and podcasts as well on their free app. It's almost like Pandora and TuneIn had a baby. You can still curate your experience by selecting your favorite artists and genres and the service will continuously play songs that match your taste.
iHeart has a larger music library than Pandora and is preferred by many for it's easy accessibility, so if you want to jump right in and listen to some of your favorites without jumping through any hoops, iHeartRadio is for you.
iHeart Radio has:
Estimated 275M Monthly listeners
15M Songs
850 Stations
Premium subscriptions starting at 4.99/month
The Plus version allows you to play any song, unlimited skips, creation of playlists for 4.99/month and the All Access version provides unlimited playlists, songs, and offline listening for 9.99/month. iOS users will have to pay an extra service fee but can be bypassed by signing up for web billing through this link.
#4. vTuner – Best Commercial Free Internet Radio Station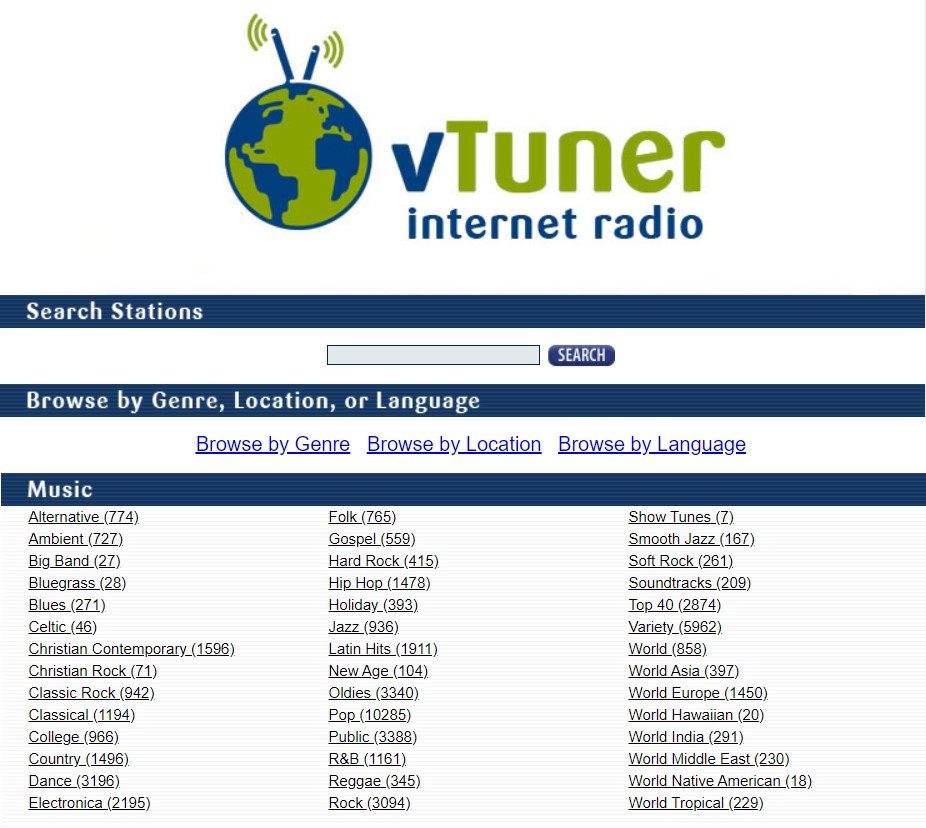 vTuner online platform offers access to radio stations around the globe. Its simplistic browsing feature allows you to select music, sports, talk, news, and podcasts by location, genre, or language. The services' functionality is built into hundreds of home audio devices to offer a hands-free experience.
vTuner is the best commercial-free internet radio station. No premium services, no ads–just simple listening! If you only want to listen everything for free then vTuner is For you

SavenetRadio.Org
vTuner Commercial Free Online Radio Features:
Tens of Thousands of stations
Millions of songs
Hundreds of thousands of shows
Ad-free stations
If commercial radio isn't your thing and discovering awesome new music is, check out these unique internet radio stations. Although they may not tip the scales on the monthly listener count, you're sure to find awesome music you've never heard before.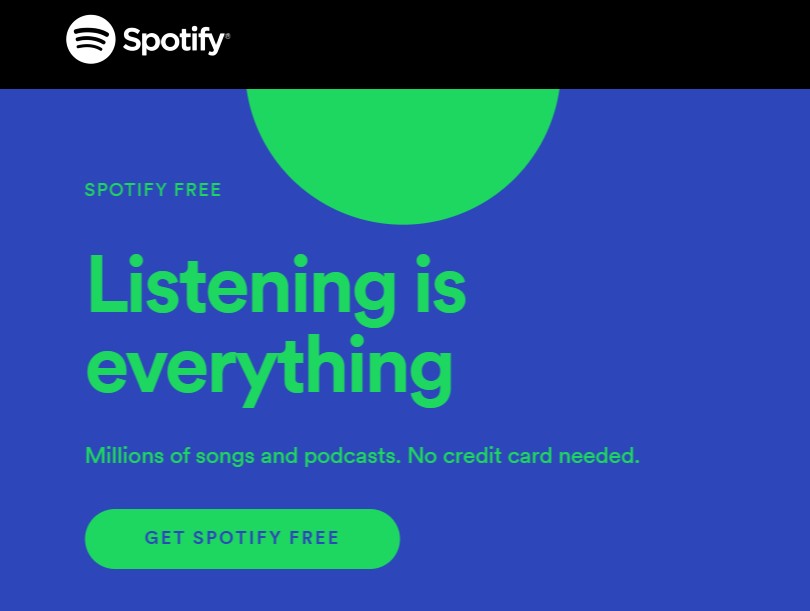 Spotify offers an extensive collection of playlists, artist stations, and podcasts. It pairs well with Google home devices offering a hands-free experience. Simply pick an artist and it'll play songs based on your preferences.
The premium version allows you to play albums from top to bottom as well select specific songs. You can create and share your own playlists and allows you to see what your friends are listening to with its Facebook integration.
Spotify has:
320M active listeners
144M premium subscribers
60M tracks
1.9M Podcast Titles
Premium service for 9.99/month
Spotify also offers sweet discounts for students, families, and a duo package for you and a friend to get your own accounts and split the cost of 12.99/month. As a bonus Hulu is included with your premium subscription.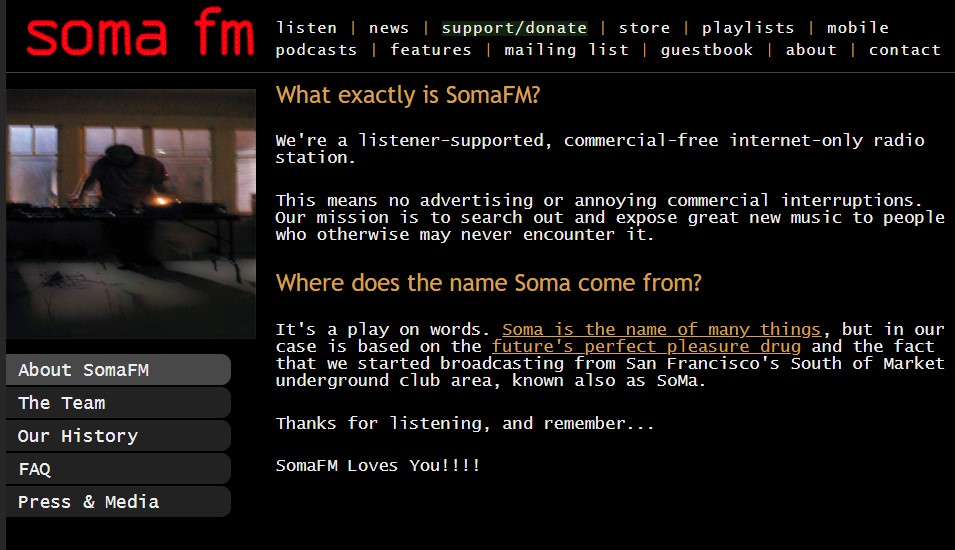 Soma Fm has been broadcasting since 2000 and has to be one of the coolest internet radio stations out there. Who doesn't love a commercial free experience that's supported by the users and listeners.
If you're looking for alternative, electronic, or chill vibe tunes you've never heard before Soma Fm is the station for you. Don't be shy to donate while immersed in the uninterrupted underground jams.
Soma Internet Radio Features:
Completely free listening
Displays artist played in the last two weeks
Lets you save tracks to a playlist
Ad-free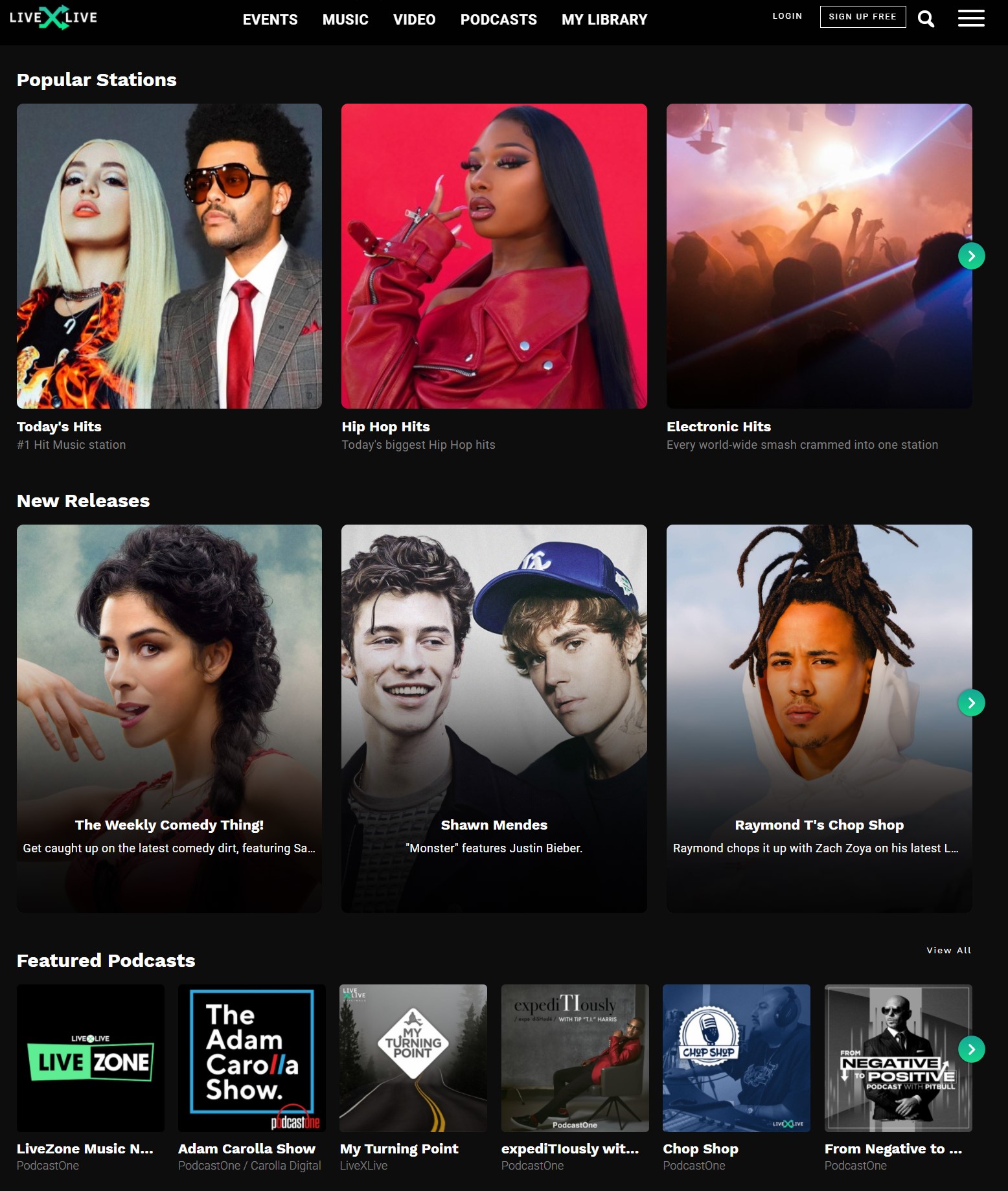 LiveXlive formerly known as Slacker Radio has an awesome user interface that lets you navigate it's over 1100 curated stations. If you are as heartbroken as I am about missing festival season last year they have playlists featuring artists from Bonnaroo, Coachella, Lollapalooza and more to help fill the void.
If you happened to be so lucky to attend some of the drive-in live music events that popped up at the end of summer, then fear not, they have virtual tickets available for these shows as well as a few upcoming virtual shows on their lineup.
LiveXLive Internet Radio Pros:
Live show streaming
Premium Subscription starting at 3.99/month
Worldwide.fm features a culturally diverse lineup that broadcasts in London, Berlin, New York, Tokyo, Istanbul, and Melbourne to name a few. Their passion for inclusivity provides a unique listening experience for the vast subcultures that exist within music.
The service is completely free, but you can support them by subscribing to their premium service for only 2.99/month and all the proceeds go back into the platform.
Worldwide.FM Online FM Features:
Original Content
Global Artists
Award Winning Station
Chat feature to connect with Dj's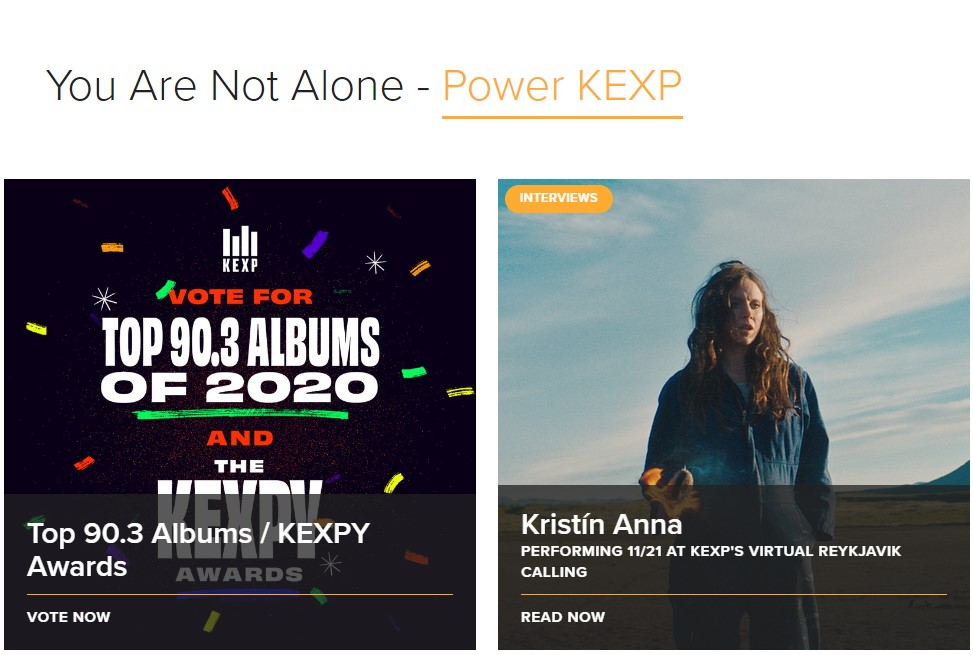 KEXP is a Seattle based radio station that showcases rising talent in the alternative/indie scene. They are a non-profit organization that is fueled by donations, volunteers, and government funding.
Their expert DJs spin eclectic mixes that offer a professionally curated experience and all you have to do is visit their site or download the app and hit play. If you're a live music fan or if you're looking for emerging artists, KEXP Sessions has you covered.
KEXP has:
200,000 Weekly listeners
45 Professional DJs
The Best Internet Radio Stations
Now that we've covered a wide array of the best internet radio stations both big and small, global and local, it's time to find the one that works best for you. Let's recap with a quick rundown of all the stations we've covered to help you on your internet radio journey:
Citations