Before the internet, there were only a few ways to keep up with the world around you. That was by listening to shortwave radio for free. Now people still enjoy listening to shortwave radio stations but unfortunately it can be difficult at times.
Listen to shortwave radio online For Free
You will need to make sure you are connected to an internet service to listen to shortwave radio stations online for free. You can choose to connect a shortwave radio player to your computer or listen using another online server. Then you can listen to shortwave radio stations online at some of the following websites.
Listen to Shortwave on iPhone | Shortwave Radio on Android | Best Shortwave Radio | List of Shortwave Radio Frequencies
With the ongoing technology upgrades, some might think that listening to shortwave radio is more complicated than it can be. However, this article will go over how to listen to Shortwave radio stations and whether shortwave radio will be available in the near future.
Listen to Shortwave Radio on Phone
Phones does not have an in-built shortwave receiver so you can not listen to ShortWave frequencies directly but you can use some of the following Shortwave Radio Apps.
| App Name | App Store Link | Play Store Link |
| --- | --- | --- |
| myTuner Radio App: FM Radio + Internet Radio Tuner | Link | Link |
| WTWW Shortwave | N/A | N/A |
| Skywave Schedules | Link | Link |
| Radio Garden | Link | Link |
| Shortwave Broadcast Schedules | Link | Link |
| Shortwave Radio Schedules | N/A | N/A |
| HamSphere | Link | Link |
Note: "N/A" indicates that the app could not be found at time of updating the article in August, 2023.
*Some apps may not be available in all countries.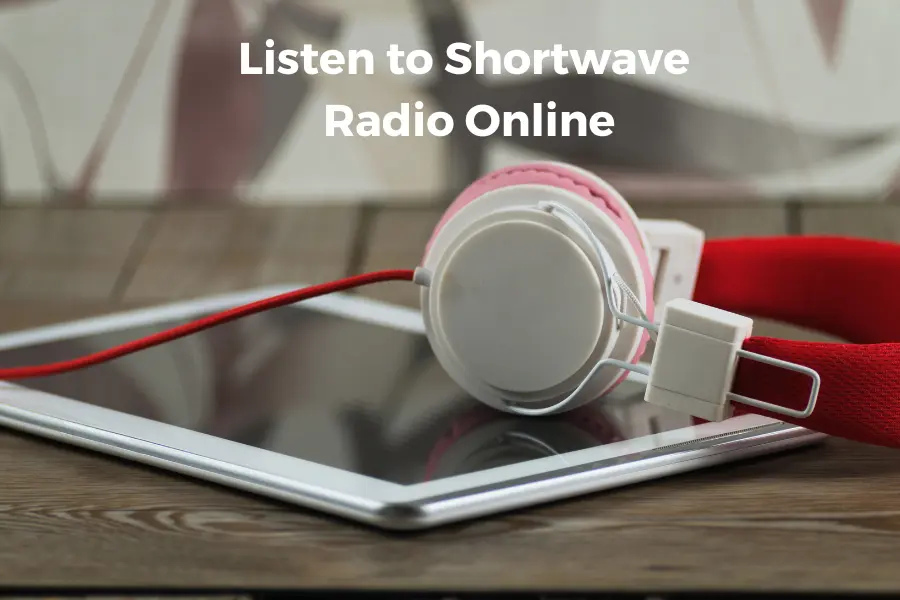 Listen to Shortwave Radio on a Computer
There are some ways that you can listen to shortwave radio stations online using a PC or Mac computers.
With on-going technology and data sometimes listening to things from the past can be difficult. That is why going to the right places to find out how to listen to shortwave radio stations online can be key.
So how do you listen to shortwave radio stations online?
There are simple solutions to help you navigate finding these stations online and sometimes for free.
First you will need to ensure that you have internet access and are connected to a device such as a phone or computer. You may find that using a computer works best.
After your device is connected, you will need to visit a website(list given in the table above) that plays shortwave radio stations and channels. This is where you can choose your favorite program and listen to what stations you want. There will also be a schedule that you can have access to that allows you to view the lineup for programs.
If you decide to use a shortwave radio system on your computer, you may need to install a special device that can make it easier to access. These devices are SDR technology and allow for usage on your own instead of relying on someone else.
Listening to Shortwave Radio on iPhone For Free
The iPhone lacks a shortwave radio receiver built-in, so you cannot directly listen to shortwave radio on iPhones. You can listen to Shortwave radio stations on iPhone by the following methods:
Apps for Internet Radio: The App Store offers a variety of apps, including TuneIn Radio, iHeartRadio, and others. You can use these apps to stream a wide variety of radio stations from all over the world over the internet.
Online Shortwave Radio Streams: You can listen to the broadcasts of many shortwave radio stations online using the web browser on your iPhone.
Receivers for Software-Defined Radio (SDR): SDR receivers are also available that can be connected to the internet and used with a web browser. You can use your iPhone to tune into various frequencies including shortwave.
External Shortwave Radio Receiver: To use an external shortwave radio receiver, you must purchase one and  tune it to a shortwave frequency station, and then attach it to your iPhone with the proper connector. However, this setup is less portable and more difficult to set up.
Read, Listen to Radio on Phone Without Internet.
Can I use my Smart Device to Listen?
Although a computer is the ideal place to listen to shortwave radio, you may be wondering if you can access shortwave radios with a smart device such as your phone.
Yes. Accessing shortwave radio stations on your smart device is possible.
However, to listen to shortwave on a mobile phone, you will need to access the app store and look for any apps that offer online radio stations. Some of these apps can be found on mobile devices depending on your phone software.
Android:
WTWW Shortwave
Skywave Schedules
Radio Garden
iPhone:
myTuner Radio
Shortwave WTWW
HamSphere
Depending on the brand and software your phone can influence the features that are included in the app. Some features that are available with some apps and not others are the ability to have an alarm function. This lets you have the option to wake up with your favorite station playing. Another is the ability to see where all the shortwave radio stations are and tune into those around the world.
Conveniences When Using Shortwave Radios Online
You may be wondering what the advantages would be to using a shortwave radio online instead of just googling the information you want.
With the convenience of having shortwave radio stations at the touch of a button you can listen anywhere without all the equipment. Back when shortwave radios first developed, special equipment was needed for the radio to work and pick up signals.
While using a shortwave radio online also comes with its downfalls. You will need to ensure that you either have internet or data from a mobile device to gain access to the radio stations. Plus, by using these radio stations online, you may be able to listen to other countries broadcasts depending on the stations and apps that you are using.
Will Shortwave Radio be Available in the Future?
With newer, more updated technology, some might be wondering if shortwave radios will still be available later. The whole point of using a shortwave radio is to be able to use radio frequencies to gather or listen to information without being interrupted. This means that more people are still gathering to put this radio to use.
We all know that the internet, as dependable as it seems, can be down for hours or even days. This is especially true for times that there are storms or power outages. Shortwave radios are great to have during these times. Since they can rely on the use of batteries, having a shortwave radio in your home or car can benefit by making sure you are up to date with what is happening at that present moment in life.
They are great in cases of emergencies. Shortwave radios are going to be around for a while. So being able to always find your stations online should not ever become an issue.
Conclusion
Using shortwave radio stations online is more common than some may think. People all over the world are choosing to set up apps and view webpages online that offer shortwave radio stations. These stations are great when it comes to emergencies and listening to your favorite podcasts.
Sometimes finding the right app to download to use shortwave radios can be a little tricky. But there are always options to listen with a hook up to your computer. These devices are simple to use and can help get you started on accessing shortwave radios online.
Either way using a shortwave radio station from a computer, or a mobile phone can help you stay in touch with the world and receive special news alerts. Plus, who wouldn't enjoy tuning into a broadcast that they enjoy?